Elevate your London experience with our luxury chauffeur service in London. Enjoy luxurious comfort, timely journeys, and a touch of sophistication in every ride. Let our professional London chauffeurs redefine the way you travel. Get in touch.
Book your chauffeur service and rest assured of the excellence in every ride.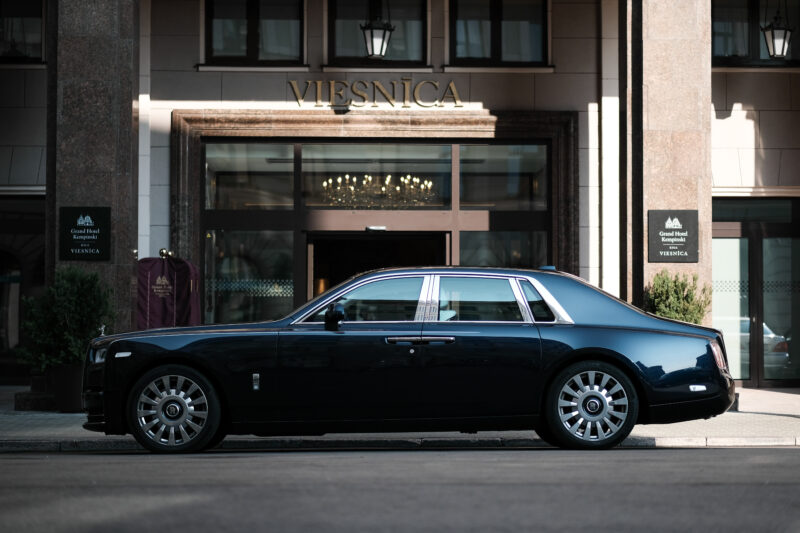 Dependable, luxurious and professional Chauffeur service London
We are a chauffeur company in London that offers the finest and professional chauffeur service in London to our clients. The founder, who is also a chauffeur has accumulated over 25 years of knowledge and expertise in this field. This is now shared with others so they too can provide the same level of exceptional customer service like we do at Black-Tie Chauffeurs that no other chauffeur company can match. We have an array of chauffeur services to ensure there is a service for you. As Black-Tie chauffeurs have been created by chauffeurs, we know and understand our client's expectations and we aim to exceed them.  Our professional chauffeurs have continuously upheld the Chauffeur Etiquette and combined with many years of experience, you can depend on BTC.
Range Rover & Rolls Royce
Black-Tie Chauffeur is a full-service chauffeur company in London, providing clients with the highest quality chauffeur service in London for all their needs. We offer a vast variety of chauffeur services to our clients, including airport transfers, corporate events, weddings, and more.
BTC have the finest vehicles in the industry ranging from our luxurious Mercedes S Class to our elite Rolls Royce Phantom to ensure every occasion and every transfer is met with the highest quality vehicle.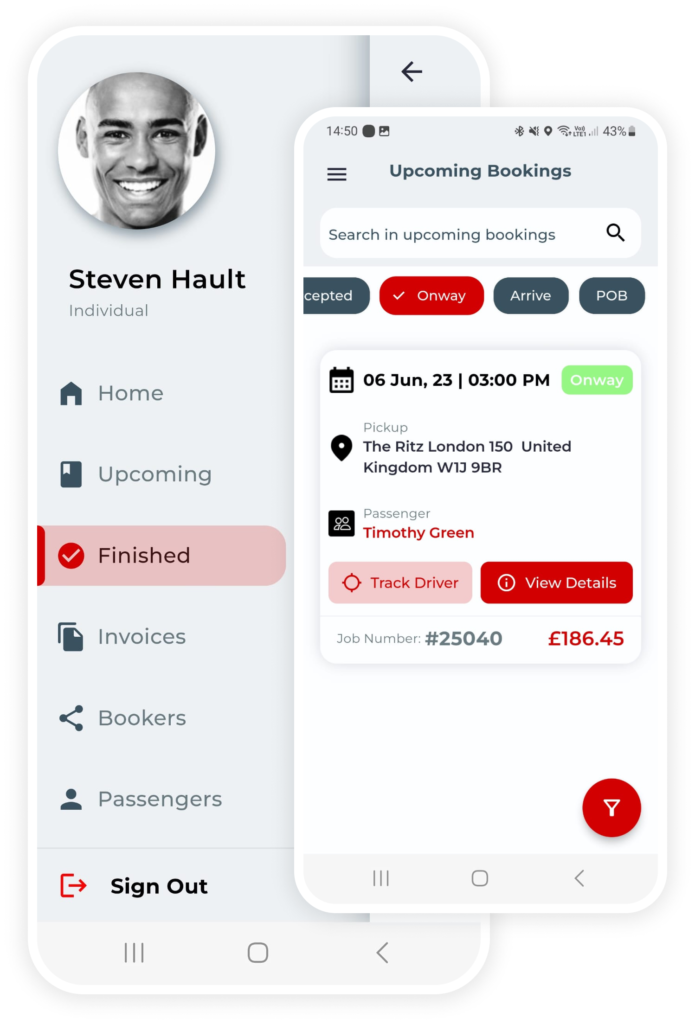 Passenger App: An Efficient way to book a ride, manage accounts, and track in-progress rides
Our Passenger App is a game-changer in the chauffeur industry, providing a seamless and convenient experience for our valued clients. With our user-friendly and intuitive app, you can effortlessly book and manage your bookings with just a few taps on your smartphone.
J. Peterson
"Our chauffeur has been extraordinary. He arrived 15 mins early to our airport transfer and was patiently waiting outside the gorgeous car for us."
P. Mohsen
"The car was immaculate , like it just arrived from the showroom. Help, friendly and knows their way around. Priceless service. Thank you"
M. Johnston
"From the very start, Blacktie chauffuers have been extremely helpful when another company let me down. A* service from start to finish"
business meeting
Business meetings in London can be stressful affairs, with traffic congestion, parking issues, and navigating
business meeting
Executive chauffeur services provide a luxurious transportation experience for business executives, celebrities, and other high-profile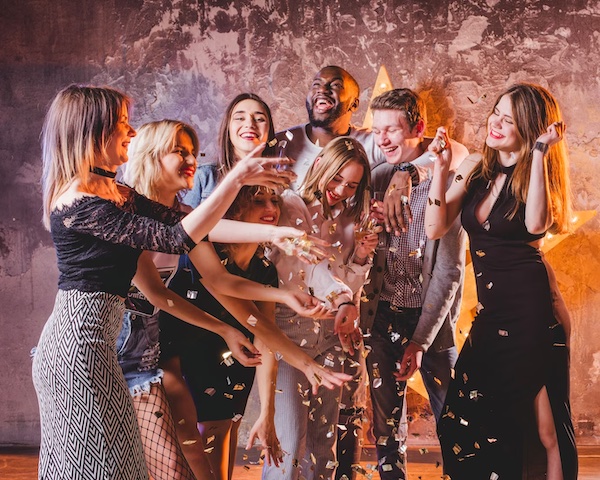 event car hire
Prom night is a special occasion that marks a significant milestone in the lives of