Black-Tie Chauffeur is a full-service chauffeured transportation company, providing clients with the highest quality service for all their needs. We offer an vast variety of services to our clients, including airport transfers, corporate events, weddings, and more. Our team of experienced chauffeurs are dedicated to providing our clients with the best possible experience every time. We go above and beyond to provide each client with a unique experience that meets their specific needs and desires.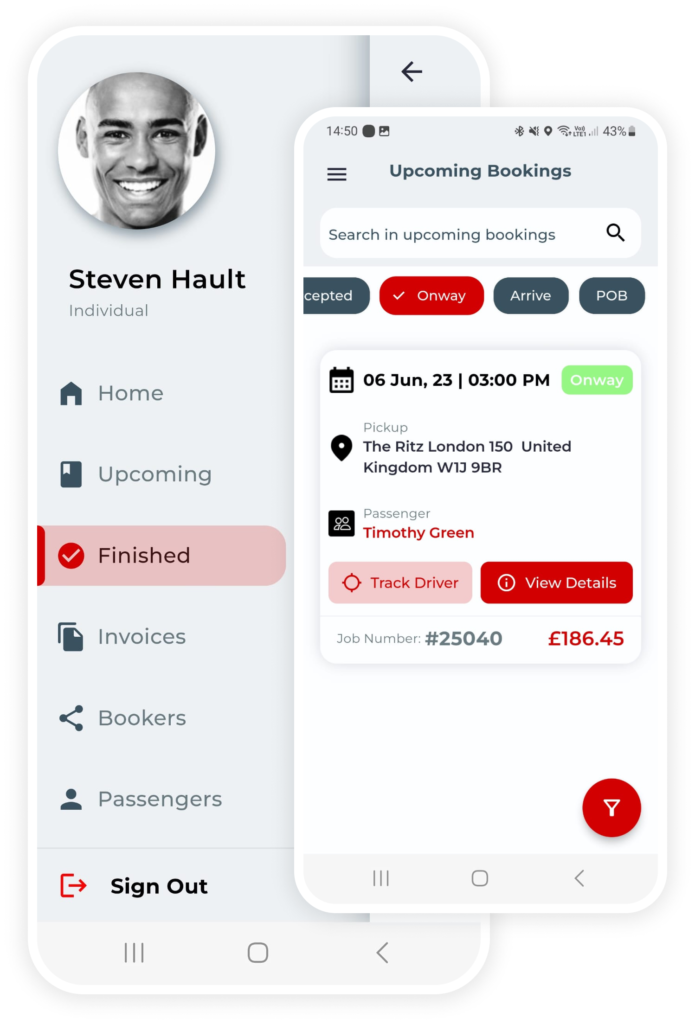 Passenger App: An Efficient way to book a ride, manage accounts, and track in-progress rides
Our Passenger App is a game-changer in the chauffeur industry, providing a seamless and convenient experience for our valued clients. With our user-friendly and intuitive app, you can effortlessly book and manage your bookings with just a few taps on your smartphone.
J. Peterson
"Our chauffeur has been extraordinary. He arrived 15 mins early to our airport transfer and was patiently waiting outside the gorgeous car for us."
P. Mohsen
"The car was immaculate , like it just arrived from the showroom. Help, friendly and knows their way around. Priceless service. Thank you"
M. Johnston
"From the very start, Blacktie chauffuers have been extremely helpful when another company let me down. A* service from start to finish"