London, a city of timeless elegance and sophistication, deserves transportation that matches its grandeur. Whether you're a discerning traveller, a business executive, or simply someone who appreciates the finer things in life, a luxury chauffeur service in London is the key to an exceptional travel experience. In this blog, we'll dig deep into how luxury chauffeur services can transform your journey through the vibrant streets of London.
The Essence of Luxury Chauffeur Services in London
1. Impeccable Elegance
A luxury chauffeur service is more than just a mode of transportation; it's a symbol of refined taste and style. Picture yourself stepping into a meticulously maintained vehicle, where every detail, from the plush upholstery to the ambient lighting, exudes elegance.
2. Professionalism at Its Best
At the heart of a luxury chauffeur service is the professionalism and expertise of your chauffeur. These individuals are not mere drivers; they are highly trained professionals known for their impeccable service, punctuality, and thorough knowledge of London's streets. Their commitment to excellence ensures your journey is seamless and enjoyable.
3. Customization for You
Every traveller is unique, and luxury chauffeur services understand this perfectly. Whether you're in London for business, leisure, or a special occasion, your chauffeur can tailor the experience to match your specific needs, ensuring every aspect of your journey aligns with your preferences.
The Benefits of Choosing Luxury Chauffeur Services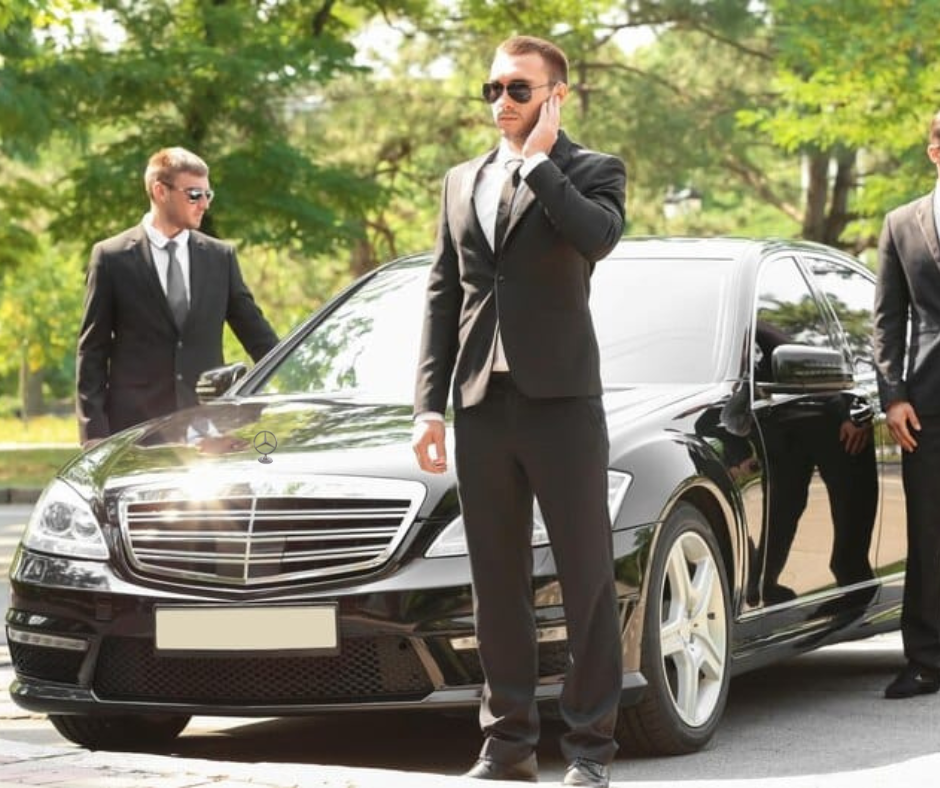 1. Time Efficiency
Time is precious! Luxury chauffeur service in London prioritize punctuality, ensuring you reach your destination promptly, whether it's a business meeting, a cultural event, or an elegant dinner.
2. Privacy and Discretion
Privacy is a hallmark of luxury chauffeur services. Whether you're discussing confidential matters, preparing for an important presentation, or simply unwinding after a long day, your journey remains private and discreet.
3. Comfort and Convenience
Luxury vehicles are designed with your comfort in mind. Plush seating, climate control, and advanced entertainment systems ensure your journey is not just convenient but also enjoyable.
When to Opt for Luxury Chauffeur Services
Business Travel: Impress clients and partners with the sophistication of a luxury chauffeur service for corporate meetings, conferences, and airport transfers.
Special Occasions: Elevate birthdays, anniversaries, or romantic evenings with the luxury of a chauffeur-driven vehicle.
Cultural Explorations: Explore London's iconic landmarks and cultural attractions with the comfort and convenience of a chauffeur who knows the city inside out.
VIP Transportation: Ensure VIP guests are treated with the utmost care and professionalism during their visit to London.
Booking Your Luxury Chauffeur Service
Booking a luxury chauffeur service in London is a breeze. Many reputable providers offer online booking platforms, allowing you to reserve your chauffeur and vehicle in advance. You can specify your pick-up location, drop-off location, and desired date and time. Additionally, you can contact their dedicated customer support team for personalized assistance.
Elevate Your London Experience
In conclusion, a luxury chauffeur service in London is your ticket to a travel experience that is both opulent and efficient. Whether you're here for business or leisure, the luxury, comfort, and convenience offered by these services will leave a lasting impression. Don't settle for ordinary transportation when you can have an extraordinary experience with a chauffeur hire in London. Make your reservation today and prepare to explore the city in the lap of luxury.