Your wedding day is one of the most special events of your life. Choosing the perfect details, as the right wedding car hire and a wedding chauffeur, can make all the difference in ensuring your big day is memorable and stress-free.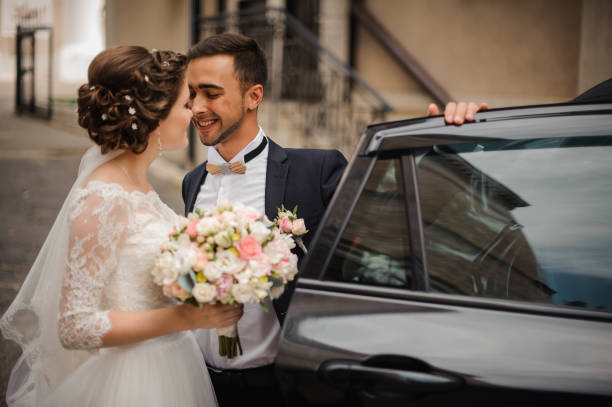 Why Wedding Car Hire in London is Important
Everyone wants their wedding day to be special, and investing in wedding car hire in London can be one way to make it unforgettable. Not only does it create a grand entrance, but it also provides comfort and convenience. You won't have to worry about navigating through traffic or finding the right parking spot. Plus, it allows you to enjoy your special day without any stress. Moreover, it presents an excellent opportunity for photographs. You can use the car as a backdrop to create stunning pictures that you will cherish forever.
Arriving in style is important, and a wedding car hire in London can provide just that. It creates an impression that will last with you and your guests for a long time. Wedding car hire companies also usually have a variety of car options available. You can pick a car that complements the theme of your wedding, and one that can also accommodate the number of passengers you need. Extra touches, such as decorations and champagne, can also be added to enhance the experience. Considering wedding car hire in London can be a game-changing decision that you will not regret. It enables seamless movement, adds to the charm of the overall event, and provides peace of mind. Plus, it creates cherished memories that you will look back on with fondness.
Choosing the Right Car for Your Wedding Day
When it comes to choosing the perfect car for your wedding day, a lot goes into the decision. You want a car that will complement not only the style of your wedding but also your personal style. Your ideal car should be able to hold your wedding party comfortably. You also have to consider the distance of where the venue is.
Consider the Theme: Before selecting a particular car, consider your wedding theme and the style of your wedding. Are you having a traditional wedding or a modern wedding? Depending on your style, you can opt for a classic car or a modern luxury car.
Think About Capacity: Determine how many people you want to transport in the car. Remember that you have a bridal team that will be with you on your special day, so ensure the car accommodates everyone.
Consider the Distance: It's important to know the distance from where your wedding will be held, so you can look for a car that can handle the distance. Make sure to tell the wedding car hiring company about the distance so that they can recommend the right car to suit your needs.
Look Into the Details: Don't forget to take into account all the little details that can make your ride extra special, like colour preferences, the music you want to play during the ride, and even the champagne you want to sip on while enjoying the ride. All these details may seem overwhelming, but with the help of a professional wedding car hire in London, you can be sure to pick the perfect car for your big day. So, why wait? Book a wedding chauffeur hire in London and make your big day a special one.
Benefits of Choosing a Professional Wedding Car Hire
Hiring a professional wedding car service just makes sense on your big day. Experienced wedding chauffeur hire in London ensures that your wedding party arrives at its destination safely and on time. They're knowledgeable about navigating through London's notoriously tricky traffic and getting wedding guests to where they need to be. Reliable service means that there's no need to worry about late arrivals, rip-off fees, or rude drivers – you can trust that your transportation will be smooth and hassle-free. Customized services also come as part of the package. You can choose from a range of luxury car styles and colours to suit your theme or preferences. Whether the classic Rolls Royce or a modern limousine, these cars add a touch of elegance to the day that will be remembered forever. Lastly, access to a fleet of luxury cars entitles you to a backup plan should one car face issues, eliminating any stress on the big day.
Booking Process with a Wedding Car Hire in London
Booking a wedding car hire in London is a convenient and hassle-free process. You can either fill out an online reservation form or contact the company directly. For car selection, you will be given a variety of luxury car options to choose from, depending on your preferences and budget. Payment is usually accepted via credit or debit card, and a final contract will be sent to you to review and sign. With everything taken care of, you can relax and enjoy your big day in style and comfort!
Conclusion
Your wedding day is one of the most important days of your life. Choosing the right Wedding Car Hire in London can add to your special day. With luxurious cars and experienced wedding chauffeur hire in London, you can arrive in style, ensuring the day is stress-free. Booking a service that offers customized services, reliability, and access to a fleet of luxury cars is necessary. So, make your big day extra special with wedding car hire services in London.