Are you looking for reliable and luxurious transportation options for your next big event in London? Look no further than Black Tie Chauffeur! Why settle for mediocre event transportation when you can arrive in style and comfort with Black Tie Chauffeur's exceptional event chauffeur service in London? As a well-established transportation company, Black Tie Chauffeur takes pride in its commitment to providing personalized service, safety, and reliability. We cater to various events, such as weddings, corporate events, airport transfers, and other special occasions. Plus, with multiple fleet options, including luxury sedans, SUVs and vans, stretch limousines, and party buses, you're sure to find the perfect ride for your group. Trust Black Tie Chauffeur for an unforgettable transportation experience.
Types of events serviced
When it comes to event transportation in London, Black Tie Chauffeur has got you covered with its event chauffeur service in London. They cater to different types of events, including weddings, corporate events, airport transfers, and other special occasions. So, whether you are attending an important business meeting or going to a friend's wedding, Black Tie Chauffeur can provide you with a ride that meets your needs. Their professional and reliable chauffeurs can take you to various locations across London. You can also book their services for multiple stops or for the whole day. Their luxury sedans are perfect for executive travel, while their SUVs and vans can accommodate a larger group. If you prefer to arrive in style, they have stretch limousines and party buses available. Booking their services is easy with their online reservation system. Their customer support is available 24/7 to assist you with any inquiries or changes in your schedule. They also have a flexible cancellation policy to ensure that you get the best service possible. With Black Tie Chauffeur, you can enjoy a personalized service that suits your transportation needs. Their safety and security measures ensure that you arrive at your destination safely and on time. Plus, their affordable prices make them a great option for those looking for quality service without breaking the bank.
Event Chauffeur Service: Fleet options
When it comes to choosing Black Tie Chauffeur for your event chauffeur service needs, you'll have a variety of fleet options. Ride in style with luxury sedans or make space for the whole squad with SUVs and vans. If you're feeling extra fancy, stretch limousines will surely turn heads. For larger groups, party buses are the way to go, with enough room for everyone to enjoy the ride. All fleet options are well-maintained, ensuring a safe and comfortable journey to your destination. Plus, with a personalised touch, you're sure to feel like a VIP throughout the entire ride.
Benefits of choosing Event Chauffeur Service At Black Tie Chauffeur
When it comes to event chauffeur service, professionalism and reliability are key factors to consider. At Black Tie Chauffeur, we understand the importance of punctuality and thus, our team of well-trained chauffeurs ensures that they arrive at least 15 minutes prior to the scheduled pickup time.
We keep track of traffic conditions and use real-time GPS to select the fastest possible route to your destination, ensuring that you arrive on time. Personalized service is another aspect that sets us apart from other transportation providers.
We take pride in giving our clients an experience tailored to their unique needs. Our chauffeurs are trained to provide personalized attention and assistance, from helping with luggage to catering to specific requests. We ensure that every ride with us is comfortable and memorable. Safety and security measures are also a top priority at Black Tie Chauffeur. All our vehicles undergo regular maintenance and are equipped with safety features such as airbags, seat belts, and GPS tracking.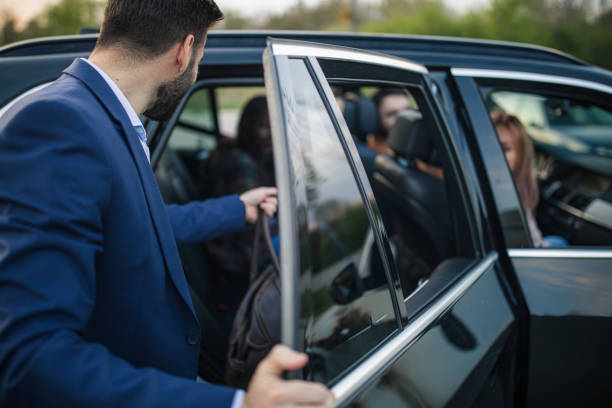 Our event chauffeurs are background-checked and undergo regular training to ensure that they provide a safe and secure ride to our clients. We understand that payment options should be flexible, and thus, we offer a variety of payment methods, including credit cards, wire transfers, and PayPal. Our billing process is transparent, and we provide detailed invoices with no hidden charges.
We ensure that our clients have a hassle-free payment experience. In summary, Black Tie Chauffeur provides a reliable and personalized transportation experience, with strict adherence to safety measures and flexible payment options. We are committed to providing our clients with a stress-free and luxurious ride, and we guarantee your satisfaction.
The booking process at Black Tie Chauffeur
At Black Tie Chauffeur, booking event transportation is completely hassle-free with our online reservation system. You can make a booking from the convenience of your home or office. We also offer 24/7 customer support to assist with any queries you may have. In case of a change of plans, our cancellation policy is flexible, ensuring that you do not lose your money if you need to cancel.
Pricing
Factors affecting the cost of hiring event transportation include the type of vehicle, duration of rental, distance to be covered, and the event location. However, Black Tie Chauffeur offers affordable options to suit your budget. With our competitive pricing and transparent billing, you can be sure of getting value for your money. So why settle for less when you can have a luxurious, stress-free ride with Black Tie Chauffeur?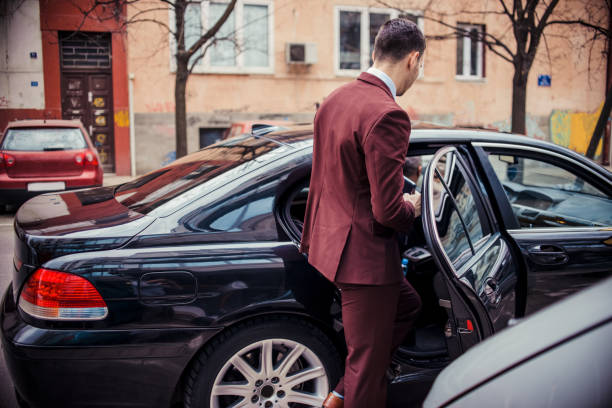 Conclusion
In summary, hiring Black Tie Chauffeur for event chauffeur service in London comes with numerous advantages. You get professionalism, reliability, personalized service, safety, and flexible payment options. Black Tie Chauffeur offers a wide range of fleet options to cater to various events, from luxury sedans to party buses. The company services weddings, corporate events, airport transfers, and other special occasions. The online reservation system, 24/7 customer support, and cancellation policy make booking stress-free. With reasonable pricing and attention to detail, Black Tie Chauffeur distinguishes itself from competitors. Why settle for less when you can choose Black Tie Chauffeur for your next event?