Hosting a successful event requires attention to detail, and one often overlooked aspect is transportation. A reliable event transportation in London ensures that your guests arrive timely and safely while also creating the right impression.
Looking for a way to make your event stand out? Look no further than professional event chauffeurs in London. From luxury sedans to MPVs, the right transportation can elevate any occasion. Learn more about why event transportation in London is important, the benefits of hiring a professional chauffeur service, and tips for choosing the right vehicle for your event.
Why Hiring Event Transportation is Important
Choosing event transportaion in London offers convenience, comfort, luxury, safety and a lot more. Here's why hiring event transportation in London is important.
First Impressions Count
Your event starts the minute your guests arrive, and first impressions matter. The right event transportation in London ensures that your guests make their first impression by arriving in style. Professional chauffeurs can provide luxury vehicles that convey an air of sophistication and elegance.
Convenience for Guests
Events are meant to be enjoyable, but commuting to and from the venue can be stressful. Traffic, parking, and public transportation can create unnecessary hassle for your guests. Hiring a professional event chauffeurs in London ensures that your guests experience hassle-free, reliable, and comfortable transportation throughout the event.
Ensuring Guest Safety
Safety should be a top priority for any event host. Professional event chauffeurs in London undergo extensive training and possess excellent driving skills. They also have the experience to handle any unforeseen circumstances, ensuring that your guests remain safe and secure throughout the entire event.
By investing in the right event chauffeur service in London, you can ensure that your guests are comfortable, safe, and arrive in style.
Benefits of Hiring Professional Event Chauffeurs
Event Transportation is a very important aspect of any event, and it often sets the tone for the entire occasion. Professional event chauffeurs offer a plethora of benefits to make your event run smoothly.
They Know The Best Routes
Event chauffeurs know the best routes to take to get you and your guests to the venue on time and in style. They have extensive knowledge of traffic patterns and alternate routes that can help you avoid any unexpected delays.
Quality Service
Professional event chauffeurs provide quality service that includes picking up guests from their location and taking them to the event venue. They are courteous and prompt in their service ensuring that guests arrive at the event relaxed and ready to enjoy themselves.
Flexibility
One of the most notable advantages of hiring professional event chauffeurs is the flexibility to customize the service according to your preferences. Whether you need a specific type of car or simply want to customize the routes to show your guests around the city, a professional chauffeur can provide you with all the options you need.
All in all, when you hire professional event chauffeurs, you can sit back and relax knowing that everything is taken care of, and your guests are in safe hands. They add a touch of class, sophistication, and glamour to your event, making it a grand success.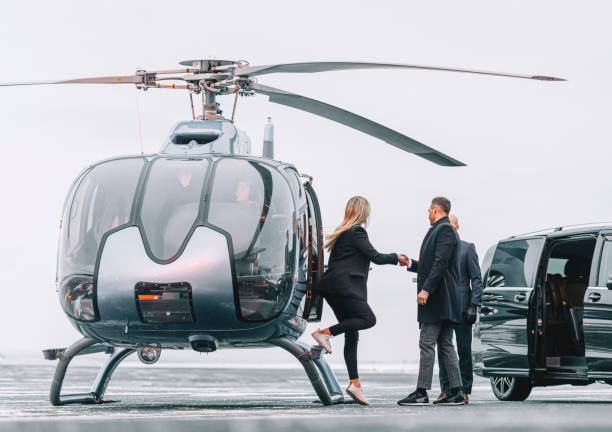 Factors to Consider when Choosing an Event Chauffeur Service
When it comes to choosing an event chauffeur service, there are several factors to consider to ensure that you have an enjoyable and hassle-free transportation experience.
Research The Reputation And Reviews
You should research the reputation and reviews of the service provider to get an idea of their reliability and professionalism. It is also important to take into account the experience and qualifications of the chauffeurs, as you want to ensure that you are in good hands.
Fleet And Vehicle Quality
Another crucial aspect is the fleet and vehicle quality – make sure that the vehicles are well-maintained and up-to-date to avoid any problems on the road.
Price And Packages
Price and packages are also important considerations. While you don't want to overspend on transportation, keep in mind that sometimes the cheapest option may not be the best. Look for a service that offers competitive rates while still providing quality service and reliable transportation.
By taking these factors into account, you can choose an event chauffeur service that meets your needs and provides a safe and comfortable experience for your guests.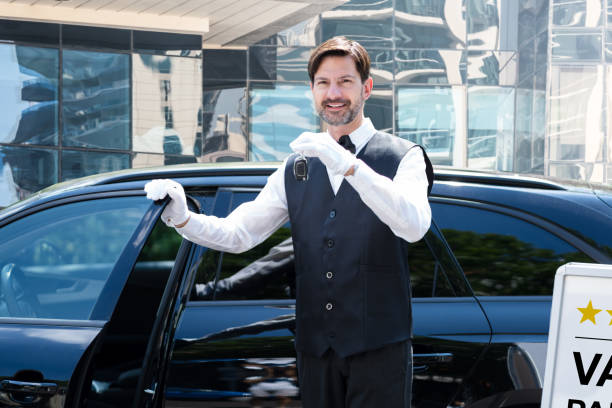 Choosing the Right Vehicle for your Event
Choosing the right type of vehicle for an event is crucial. Luxury sedans like Mercedes-Benz S-Class and Rolls-Royce Phantom are perfect for corporate events as they reflect class and sophistication. SUVs like Rolls Royce and Range Rover, Bentley and MPVs offer ample space for group transportation, which is ideal for business outings or sightseeing tours. Premium luxury cars provide the ultimate glamour and excitement for special events like prom nights and bachelor parties. Make sure to select the vehicle according to the event type and guest preferences, as it can make a significant impact on the overall experience.
Types of Events that Benefit from Event Chauffeur Services
When it comes to events, event transportation can make all the difference. Weddings, corporate events, concerts and festivals, and airport transportation all benefit from event chauffeur services. Imagine a bride arriving at her own wedding in a beat-up old car – not a good look. Corporate events need to make an impression, and having guests arriving in style with a chauffeur service is the perfect way to do it. Concerts and festivals are all about the experience, and hiring a chauffeur service to get you there can add to the fun. Airport transportation can be stressful, but with a chauffeur service, you can relax and arrive in style.
Conclusion
That's it! From making a great first impression to ensuring guest safety and convenience, event transportation plays a critical role in events. Book when it comes to hiring a chauffeur service, don't settle for anything less than the best. Consider factors such as reputation, experience, fleet quality, and pricing before making a decision. And of course, don't forget about choosing the right vehicle for your specific event. Whether it's a luxury sedan for a corporate gathering or a stretch limousine for a special occasion, there's a vehicle to match every need. So go ahead, make a statement with your event transportation and leave your guests impressed and satisfied.